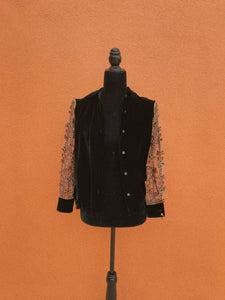 This unisex item is a one of a kind button up made with a black velvet, with sleeves made with a red and gold mesh. This item will fit a size small.
Sexy meets Professional.
I am OBSESSED with my Queens of Ra purchase - and get so many compliments whenever I wear it! It's the perfect piece for sexy professionalism and probably my favorite 2020 purchase!!